Let's Try Vegan! 25-Day Nutrition Challenge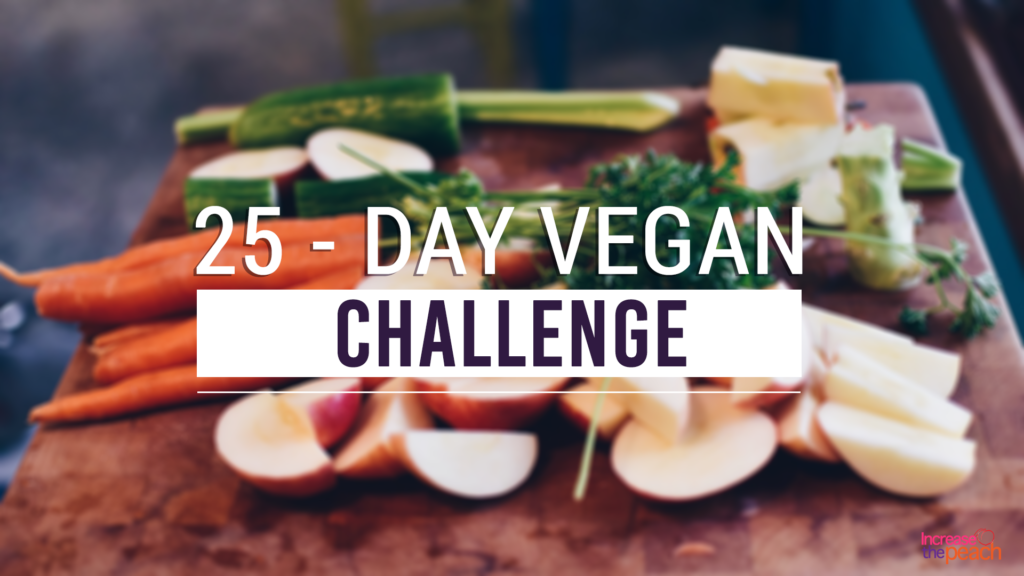 Black Beans and Rice
(Haitian Style: Diri ak Pwa Nois)
Recipe type: Main
Cuisine: Vegan
Serves: 8
What you'll need:
2 cups  dry black beans
2 cups parboiled rice / brown rice
8 cups of water
4 tablespoons olive oil
1 bulb shallot, minced
3 cloves garlic, minced
 cup uncooked long grain white rice
1 teaspoon adobo seasoning (optional)
1 tablespoon pink Himalayan salt
freshly ground black pepper to taste
1/4 teaspoon ground cloves
3 sprigs fresh thyme
1 scotch bonnet/habanero chile pepper
1 medium green bell pepper
1 cup chopped onion
3 stalks green onion
How to make it:
Place beans in a large pot, and cover with 3 inches of water approx 3 cups. Bring to a boil, reduce heat, and simmer 1 1/2 hours, or until tender.
Drain, reserve broth for rice.
Heat oil in a large skillet over medium heat. Saute shallot, onions, green onions, bell pepper and garlic until fragrant.
Stir in cooked beans.
Measure reserved liquid, and add water to equal 5 cups; stir into pot. Season with spices
Stir in the uncooked rice add in sprigs of thyme, and scotch bonnet pepper on top, and bring to a boil.
Reduce heat, cover, and simmer for 18 to 20 minutes.
Remove thyme, parsley, and scotch bonnet pepper to serve.
To reduce cooking time, let beans soak overnight.